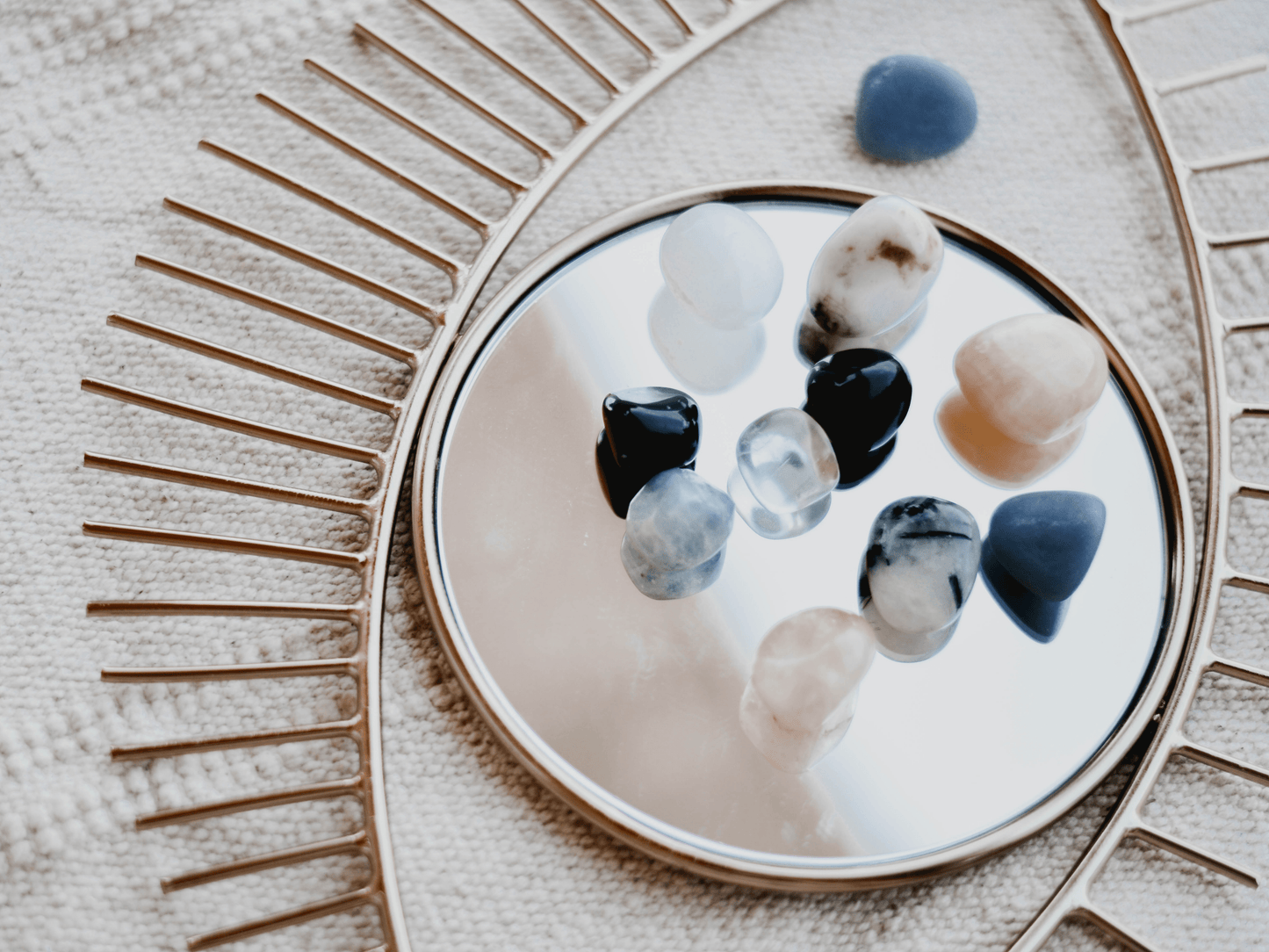 My Journey with Q&C; A Client Testimonial
My Journey with Andrea Di Paolo, Owner/Founder/Creator of Quartz & Canary
Written By: Michelle, a Q&C client and friend
I first met Andrea Di Paolo, Owner/Founder/Creator of Quartz & Canary in August 2020. Like most beautiful connections, I was referred to her by a family member after hearing about such a positive and transformative experience. At the time, I was not in the most positive place in my life and I was really grasping at straws for help. Over the past few years, I have gone through a long list of physicians, medications, self help books, courses, group/peer supports, specific therapies, you name it and I've done it. However, I was still stuck. I knew I needed help in some way, shape or form; I was going through a repeated cycle of exhaustion, health issues (mental and physical) and really felt dismissed and misunderstood with our western medical system.
I didn't know much about crystals and stones or their healing properties when we first met. I quickly developed a love for Andrea, her art, her work, and her Q&C pieces. After our first session together, it was very clear to me that her pieces had an enormous impact on my mindset, my own personal healing, and spiritual growth. With her expertise, knowledge, and own lived experience, she helped me choose pieces that would call me into vibrational alignment, balance my energies, and had specific healing properties to assist me on my healing journey.
My first few pieces of purchase were Andrea's jewelry. One of her most popular, the Natural Jade Buddha (Jade - calming, protective, luck, wisdom, and fortune), a Kunzite gemstone bracelet (Kunzite - removes emotional blockages, calming, heals deep emotional pain, and connection) and a customized necklace which included Lapis Lazuli (Lapis - communication, speaking one's truth and encouraging honesty). Having these pieces available to wear was a great reminder for me to set my intentions for the day, not to mention how much I LOVED the pieces and how many compliments I received on them! Her slogan for Q&C is incredibly accurate, "Where spirituality meets style." These pieces are stunning! I became acutely aware that the healing properties and energetic balancing from these pieces were no joke; I purchased several other items including a Caribbean Calcite palm stone, rough Amethyst, Kundalini *natural* Citrine, chakra balancing set, rough Topaz and a few others to add to my growing collection.
The quality of Q&C's products are sourced with the greatest and highest level of good and are made at a very high energetic vibration. Along with each purchase, they include information that details the crystal/stone healing properties (a stone legend is also available on their website at https://quartzandcanary.com) and the service you receive is outstanding. Oddly enough, (I didn't know this at the time) but I live beside a gemologist who was over when I received one of my packages. He was like a kid on Christmas Day and was blown away by the high quality of Q&C's product. Not that I needed it, but this certainly validated my intuition and it affirmed that the quality of crystals/stones was very high. Stunning, high quality, and very reasonably priced - YES PLEASE, thank you very much!!!
The best part of my journey with Andrea and Quartz & Canary has been the ACTUAL healing and spiritual growth that has occured. It has been paramount. Investing in myself with Andrea, and through the healing properties and power of crystals has helped me grow exponentially and manifest everyday wellness. I've learned to be truly healthy in every way, as it is essential to healing all three aspects of yourself; mind, body, and spirit. Her energy work comes from the highest level of good and her intuition, knowledge, lived experience, and coaching style has helped me grow in a way that I have never experienced; it has been profound and life changing. 
This new phase in my life is gently calling me into vibrational alignment. The dichotomies in the Universe are aligning to help me truly be who I am and speak my truth, in every way, shape, and form. I am energetically balanced and my life is full of abundance. Restoring these natural vibrations within have brought much healing, purpose, and creativity to my life. It's allowed me to share my journey with others, promote more health and wellness, shift my mindset, and manifest beautiful growth and change to my life!
Through my journey, I have met a forever friend, a mentor, a very gifted, and intuitive "Earth Angel." I write this with immense gratitude and thanks for having met Andrea, Owner/Founder/Creator of Quartz and Canary. 
Thank you for allowing me to share my journey with you!
Michelle
Forever Client and Friend
xo