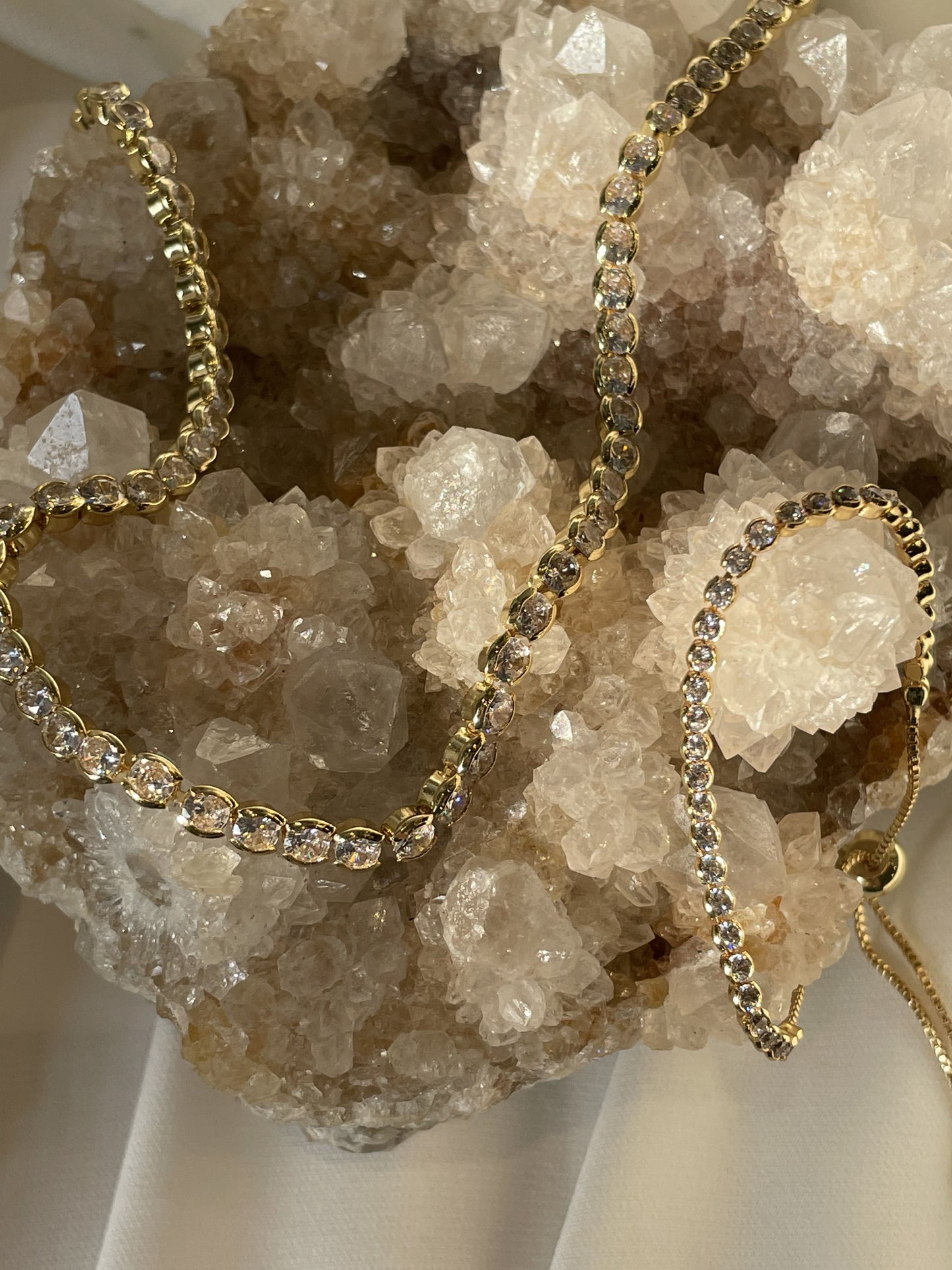 Gifts Under $100 - Gifts for Everyone & Every Budget
Shopping for loved ones can be so much fun but can get a bit stressful; especially if you're not sure what to get them while trying to stay on budget. When it comes to memorable gifts, especially during the holidays, nothing beats jewelry. Sounds expensive? Don't worry we've got good news. Selecting a piece that best suites your loved one's personality doesn't have to break the bank. That's why we've created our Holiday Gift Guide for Gifts $100 and under. Check out our newest collection exclusive to this holiday season: All That Glitters. Featuring a collection of bracelets, earrings, and pendants all under $100; plus a few of our other favs that are perfect for stocking stuffers and more!

Below are some of our top suggestions for gifts all under $100.

GIFTS FOR HER

Looking for the best gift to get your mom, sister, or maybe even you? Here's our limited edition of All That Glitters Collection to get all the lovely ladies in your life something special....and under $100! For something that she can wear on a girl's night try our Classic Large Hoops or Impact Hoops that she'll never want to take off! For the stud lovers, try our Blinking Eye Studs. She will love how cute these studs are and they go with pretty much anything she wears. To help her bling up any outfit, try our Venice Gold Bracelet and Paperclip Earrings. With all the mixing and mingling she may be doing this holiday season; help her to add a bit of sparkle with our Bezel Infinity Necklace or Tennis Bracelet Slider. You can't go wrong with the Micro Eternity Band Rings. These rings are dainty and perfect for stacking. For a timeless look that's been elevated, try the Pavé Huggies to bring on the shine.

 

GIFTS FOR HIM

Tired of getting him the same old gifts? Bought enough socks, ties, and sweaters? Whether you're looking for your dad, your brother, hubby, or best beau, we've got you covered. Our popular Infinity Stretch Bracelet is a piece that can be worn at the office, on a boy's weekend away or date night. This stackable addition will surely transform his vibe and style in the best possible way. Made with our
universal eight-sided Q&C bead; this number represents infinity, abundance, and everlasting fortitude. Available in Tigers Eye, Malachite, Black Labradorite, Howlite, Red Jasper and Sodalite. Want to try something different? Gift him a crystal. Try Tigers Eye. This stabilizing stone allows the energies within him to balance. This stone provides will power and is said to lead towards a prosperous path. A powerful stone for eliminating thoughts of self-criticism and to lift one's mood. It enhances ones integrity and facilitates the process of manifestation.


STOCKING STUFFERS + SMALL GIFT IDEAS

Big gifts are great. But these small treasures are sure to be loved by any member of your family this holiday season. Stocking stuffers for everyone on your list – family, friends, in the office, or at home. To make gift shopping a little easier, check out our Gift Sets. The Balance Box is built to combine all the tools needed to help bring more balance when dealing with relationships, finances, and oneself. This special box has a Sardonyx palm stone, bringing happiness and stability within relationships and good fortune. Tigers Eye Sphere, a stabilizing stone that allows the energies to balance within. Polychrome Jasper palm stone, balances yin and yang and aligns the physical, emotional, and mental bodies with the etheric realm. Carnelian Infinity bracelet, known to enhance creativity and supports the nourishment of all relationships.
Crystals in a mist format. Who loves crystal remedies? We do! Twilight Spray - by AURUM uses special remedies take many rare crystals and energetic practices to formulate the perfect blend. They can be used on yourself, in your home, the office, basically wherever you go. A grounding remedy, which uses clarity, strength, courage and protects against unwanted energies. These can help with toxic build up, pollution, EMFs (caused by electronics) which is great to help protect the techies in your life. It can also be used to help with adrenal and intestinal issues, and any pain associated with it.

Crystals make beautiful gifts that are timeless, and they will forever stand as a reminder of your love for that person. Available in all kinds of shapes and forms, you can choose a crystal simply because you feel drawn to its beauty; a decorative, yet powerful piece for your personal space, the office, or because it
reminds you of someone. Either way it is a thoughtful and unique gift that will be sure to make someone smile. Here's a few of our favourite picks.
Amethyst transforms thoughts and provides protection. This stone provides a sense of serenity and calmness as it enhances spiritual quests and strengthens intuitive abilities. Helps with mental clarity, decision making and organization. Best used to clear the energy of a personal space, especially in a main area of the home.

Clear Quartz is a master healer. A universal stone for all types of healing, manifestations, and an amplifier of all energy centers within the body. It is excellent for strengthening and balancing all body systems.

Selenite is amazing while held during meditation, attracts angel energy, enhancing communication for those seeking divine connections. It brings peace, offers protection from negative energies. A bonus is that it's best used to cleanse and clear healing jewelry too. Keep it in the bedroom in an area where you can access it to lay your jewelry on for cleansing time.
Peach Moonstone is the stone of new beginnings! It enhances intuition, psychic ability, and creativity. It is a stone of hope and optimism, bringing a sense of joy and happiness one's life.
Happy Holiday Shopping! 
- QC Team