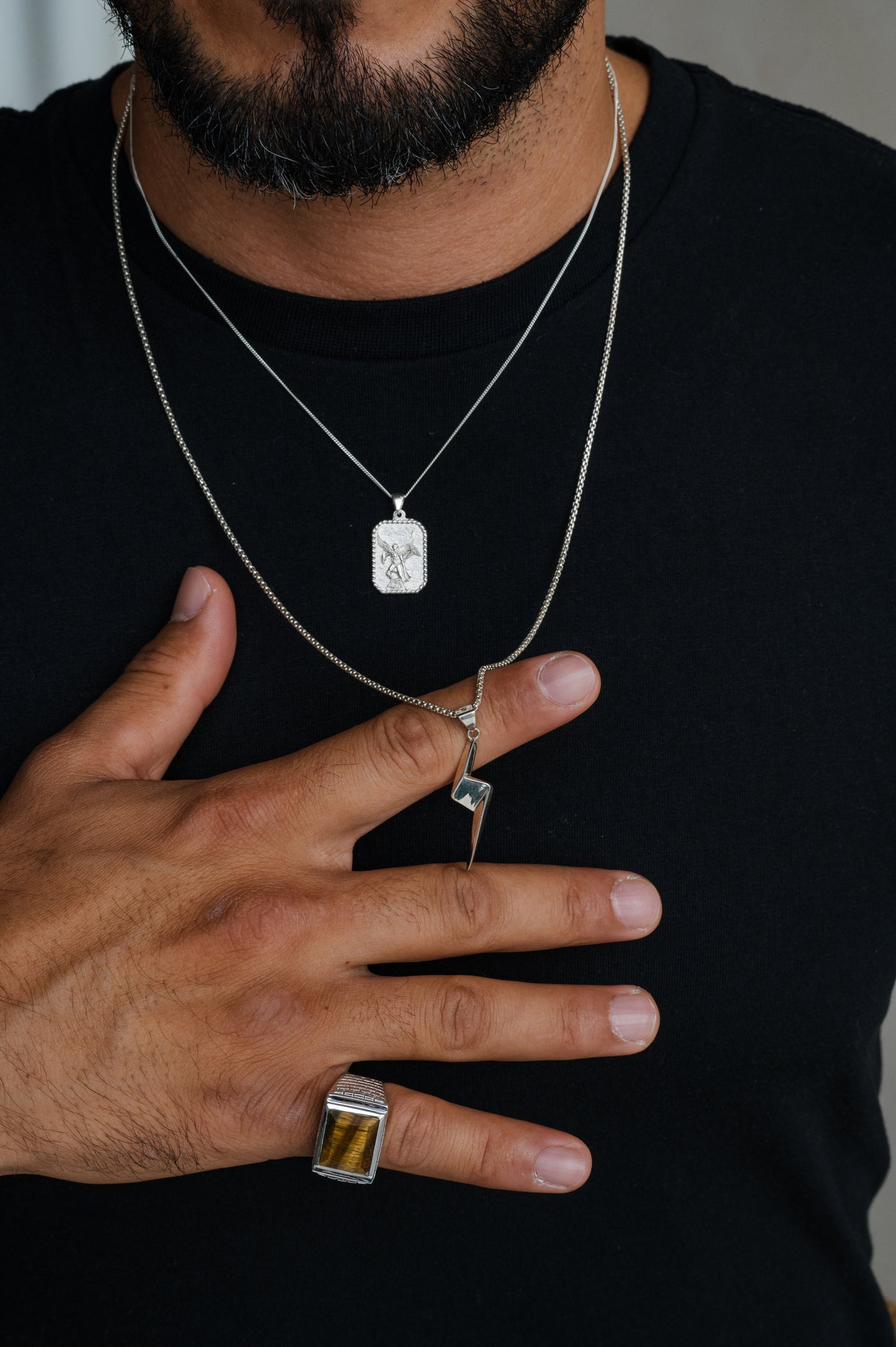 Our 2022 Luxury Gift Guide for Him & Her
Tis the season for glitter, cheer, and gift-giving! Sometimes you just want to splurge on something extra special for someone you love or even for yourself! Who doesn't love jewelry? Jewelry is one of the most memorable gifts to give to your loved ones and Quartz & Canary is here to help. We have put together our gift guide of our Top Luxury Gifts for Men and Women 2022 to help you find the most luxurious and unique gifts for him and her.
Don't really know what type of jewelry to get? Silver or gold? Dainty or bold? Classy or trendy? The list goes on, but there are two questions you can ask yourself: Do they wear a lot of jewelry? What's their style? Think about how much jewelry they usually wear. Are they the kind of person to be decked out anywhere they go (grocery store included) or are they simpler and more classic? If the person you're buying for loves being blinged out all day we would recommend selecting a piece that may be a bit more unique. Something that makes more of a bold statement. Like bigger earrings or bold colours. If that special somebody is a bit more casual, then we recommend picking a piece complimenting their own personal vibe. Dainty chains or more of a delicate style that they can wear with any outfit. Take a look below for our top suggestions of the best luxury gifts for him & her and happy shopping!

Best Luxury Gifts for Women This Holiday Season.

When it comes to shopping for your best friend, mom, or any other important lady in your life; the best gifts for women are more about making it thoughtful and meaningful. With that in mind, we've curated this luxury gift guide which includes our top luxury pieces for her. We hope this helps you to pick out the perfect gifts for the ladies in your life.
Jupiter Gold & Rose Quartz Earrings
Talk about making an impact. A reverse cascade of gemstones, princess cut and encased in sterling silver is the basis of this piece. For the daringly classic person, who loves glamour and edge all at the same time. Bring on the elegance and energy full circle, or square. Whether selecting the loveable rose quartz, or powerful white topaz, either piece will merge any look with an everyday edge or extraordinary look. Energy is astounding and so are the looks on people's faces when you gift these to them.
Bamboo Collection
Bamboo is an ancient spiritual symbol for flexibility, endurance, peace, and good luck. Our bamboo bangle is sleek yet impactful with its edgy design and stone allocation. Three gems adorn the exterior of the bangle as well as our little canary detail. The adjustable lock and hinge provide security while wearing this entirely solid silver piece. Our bamboo ring has a traditional emerald cut stone delicately sits on the front of this piece, a new age way to bring your stones with you. Our bamboo earrings are designed more slim and light weight for extra comfort.

Iolite, Aventurine, Citrine, or Turquoise makes things a bit more powerful. This look will bring any style to the next level. Taking traditions and adding something special to it.
Aligned Toggle Bracelet
Tis the season for alignment, anyone? Alignment comes from your centre, and we know how easy it is to get knocked off! A solid carved gemstone bar and solid cast silver ring that frames this piece. The Italian paperclip chain with alternating textures is the finishing touch. Available in Clear Quartz and Black Onyx. Let clear quartz amplify the good and sooth the unbalanced. It's the perfect piece to heal all! Let black onyx be the reason why you stay grounded, keeps the mind sharp and negative energy stays away. No matter which gem you chose for your loved
one; the aim is to feel clear or grounded.

Best Luxury Gifts for Men This Holiday Season

Our collection of luxury designer gifts for men is carefully curated for the man who has (almost) everything. Such men are can tricky to buy for, but here you will find a wide range of high-end gifts that make him look and feel good. From pendants to bracelets or chains and gemstones; here are the best luxury gifts for men this holiday season and beyond.
Archangel Series
Our angels are always with us, especially during the holiday season. This new spin on an age-old design is timeless enough to protect your spirituality and style for years to come. The fine rope details and textured surface provide just enough refinement to this rectangular pendant.
Archangel Raphael is the angel that supports healers, emotional/physical healing, and transformations, The protection of archangel Michael is superior and has been a timeless symbol of protective energy, Archangel Gabriel supports the work of those using their voice or who may be looking to expand their voice or personal truth.
Balance Collection
Who says you can't have the best of both worlds? The balance ring and pendant showcases a split design with metal covering half the black onyx or lapis stone. Hand carved and handset, this pendant is an accent piece to an already handsome wardrobe. These pieces were designed with the concept of balance in mind. Both stones harmoniously support leadership in unique ways. Adding an element of sleekness and support to the day with this ring and pendant collection. Make a statement with the balance of metal and stone.

The Thor Pendant
They say that lightning never strikes in the same place twice. But when it does, magic happens. Infused with the power of divine timing this pendant is a must gift or must have. Made with a Venetian rounded box chain and sterling silver or gold lightening bolt, a powerful combination was made. The love and luck this was made with will be sure to enhance the lives of those who
wear it.
Happy Holiday Shopping!
- QC Team