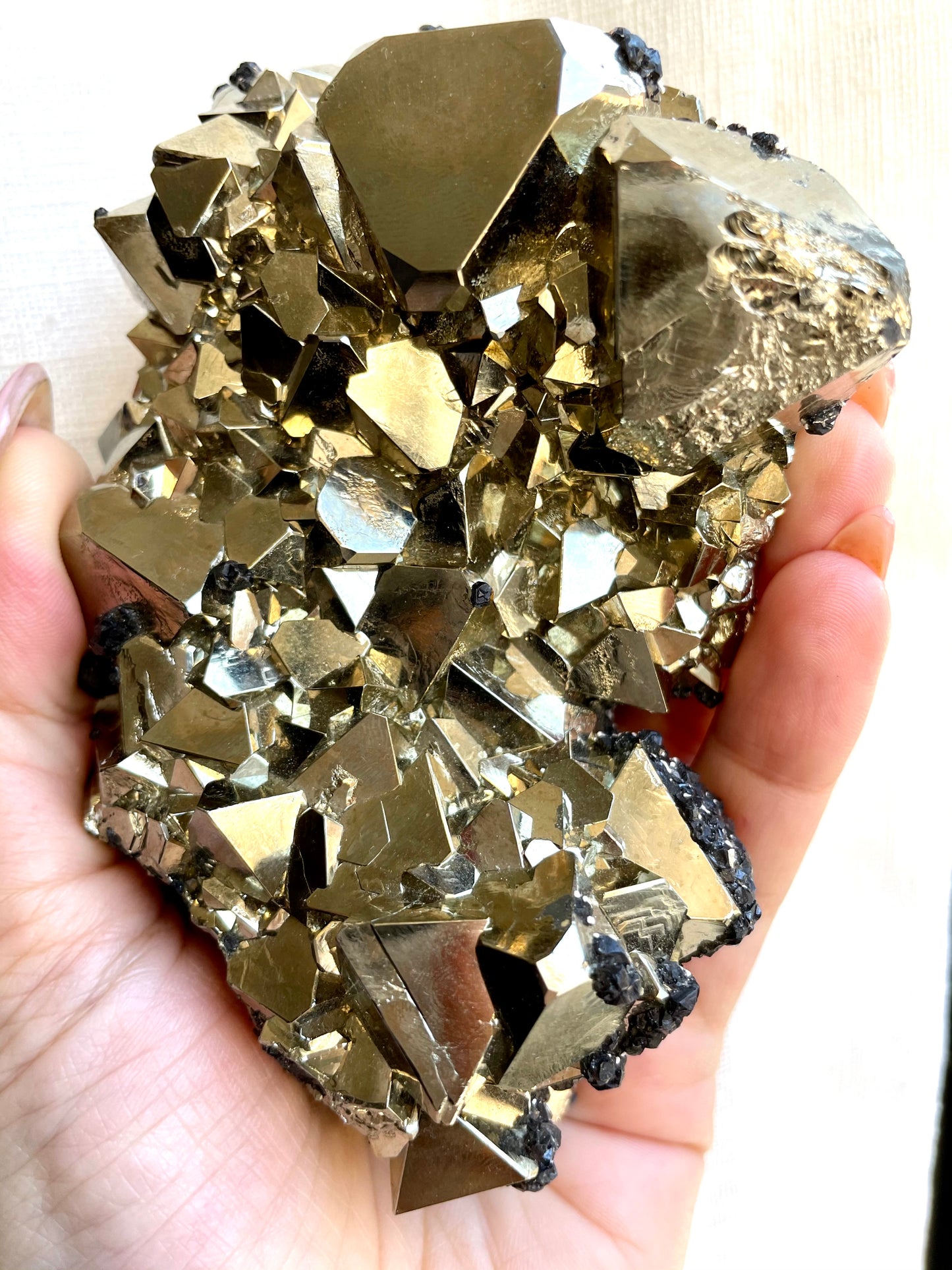 The climate of 2021 is most definitely less abrasive than 2020. However, we are still in the middle of shifting into a new level of global consciousness. The right tools are absolutely needed. 2021 has an energy that calls for activation, renewal and success. All of the above are possible despite what may be going on around you and the following crystals are highly recommend:
1. Moonstone
Moonstone is a timeless stone and most definitely a crowd favourite. This stone absolutely sticks out as a must for 2021 because it is known as the stone of new beginnings. As the moon waxes and wanes we see it's phases constantly start anew. Citrine carries the energy of the sun, and moonstone of the moon – allowing us to shift through change easily. It also works wonders for balancing the yin and yang energy (the masculine in feminine) within our individual bodies. To reach a state of equilibrium within our own healing the polarities of the two are better when working in harmony, balance or in unison with one another. It is also fantastic for soothing emotions. Perhaps one of the most sought after properties of moonstone are its ability to support new mothers and the female reproductive organs. In the era of new consciousness we realize the creation of life is reliant on source energy and not solely science. Here we find a crystal that supports the recalibration of hormones and the portal of life.
2. Emerald (Rough or Polished)
There is no doubt that our patience has worn thin over the last year. Emerald in the rough used to bestow patience in large doses. It's energy is high – often providing levels of ingenuity, inspiration and integrity to those who actively wear or use it. In the era of connections no longer being frivolous and of no value, this stone ushers in the energy of the right partnerships and successful ones at that! Emerald acts a proactive stone, replacing negative actions with the urge to take positive ones. As it proactively supports overcoming hardship it also boosts intuition and bestows wisdom.
3. Lapis Lazuli 
4. Pyrite