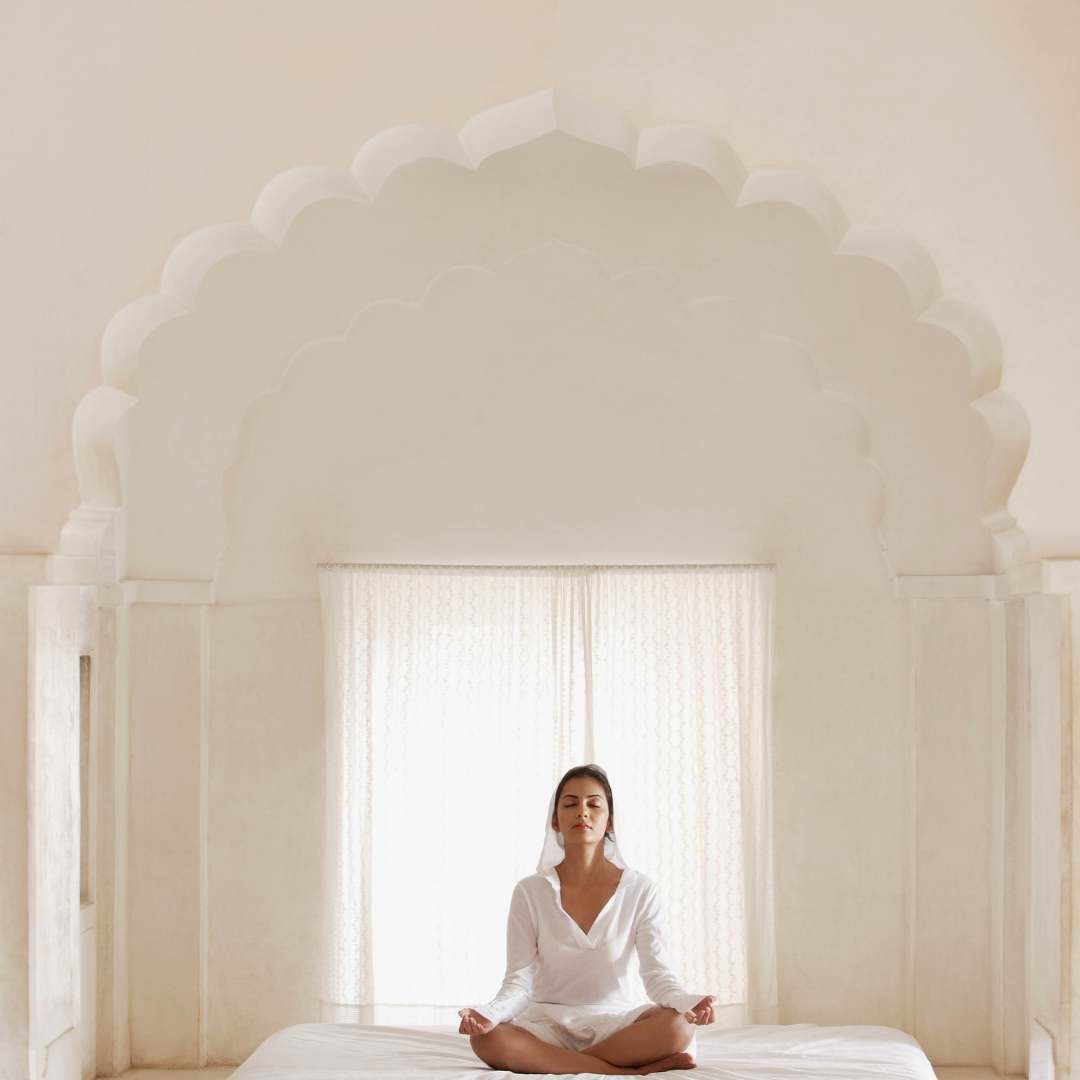 March signifies a reigniting of the hearts and consciousness of humanity. Mother Earth needs us now more than ever, we are rejuvenating our spirits and our surroundings and it's time to cleanse and move into a forward-energy. Think of it as a Spring cleaning, clearing out all the clutter and things that no longer serve you. Once you start clearing you can make room for the things that do serve you well in your life.  We're giving you this option just smokeless!
Smudging has a few techniques that you can use to help clear out negative vibes and promotes lots of healing properties. Indigenous cultures use smudging as an essential part of their lives, also known as sage burning. Sweet smelling Sage is part of the Salvia plant family and is derived from the Latin word salvere, meaning "to heal." Aside from the metaphysical uses of smudging, research is showing that sage can also be used to benefit physical, mental, and emotional well-being. Palo santo (Bursera graveolens) is a tree that is native to Peru, Ecuador, and other South American countries. In Spanish, palo santo means "holy wood." For centuries it has been used by indigenous peoples to clear negative energy and for medicinal purposes, it's mainly used to treat pain and stress. But this isn't for everyone and we've seen a growing love and consciousness around smudging all together. Our alternative uses the apothecary method to flip the script on smoke filled room and ancient practices. 
Smudging Technique
Because of the sacred usage and indigenous heritage of smudging we believe that it should be done with great respect and knowledge before proceeding. At Quartz & Canary, we have also decided to remove any "smoke" forward methods or unconventional spray or mist methods. This is a well loved and respected method that uses the essence of gemstone and the concept of smudging or clearing all in one. Did we mention we also have a spray that can charge a space like clear quartz? Now set your intention say, and repeat a mantra e.g. "I let go and release what no longer serves me." Carefully light and let burn for about 15-20 seconds - it may be smoky so be sure to open a window. Walk around your space and allow the smoke to go around and try focusing on areas such as windows, doorways and even your computers. Once you are done, extinguish the palo santo stick on your dish until it stops burning. For sage press the burning tip firmly into your dish, alternatively you can use sand until it stops burning. Avoid using water as it will damage the stick.
The Alternative
In addition, different crystal remedies are another great way to incorporate cleansing yourself or space. In the last few years more and more people have been using crystals in their personal spaces to help clear out unwanted energies in homes, offices and even in their cars! What's great is that crystal remedies are available to anyone in many ways, another example are crystal remedy sprays. These remedies take many rare crystals and energetic practices to formulate the perfect blend and can be used to mist your space and/or yourself. Easy to use, take them anywhere, you can keep them in your purse, car and gym bag!
For example, Quartz & Canary carries two different crystal remedy sprays, Twilight Spray - by AURUM and Sparkle Spray - by AURUM. Sparkle Spray can be used to cleanse, recharge, amplify, and restore balance to your crystals and you. Spray as often as needed to clarify & purify the energy or use to generate a little extra sparkle! Twilight Spray is a grounding remedy, which uses clarity, strength, courage & confidence to overcome destructive tendencies. This protects against unwanted energies, toxic build up, pollution and EMFs. It can be used for adrenals, intestines, and pain. This method is completely removed from the traditional method of smokology. You'll find yourself refreshed and protected if you're using it on your physical body. It's also a fantastic method for ANY place, at ANY time. There's no fear of fire alarms going off while using this.
Either Aurum blends relieve you from using a match or lighter to cleanse or charge yourself and your space. One or two sprays will be the perfect dose for you whenever you feel called to. In a large room 3-4 sprays to clear or charge each corner will work wonderfully.
Happy misting!