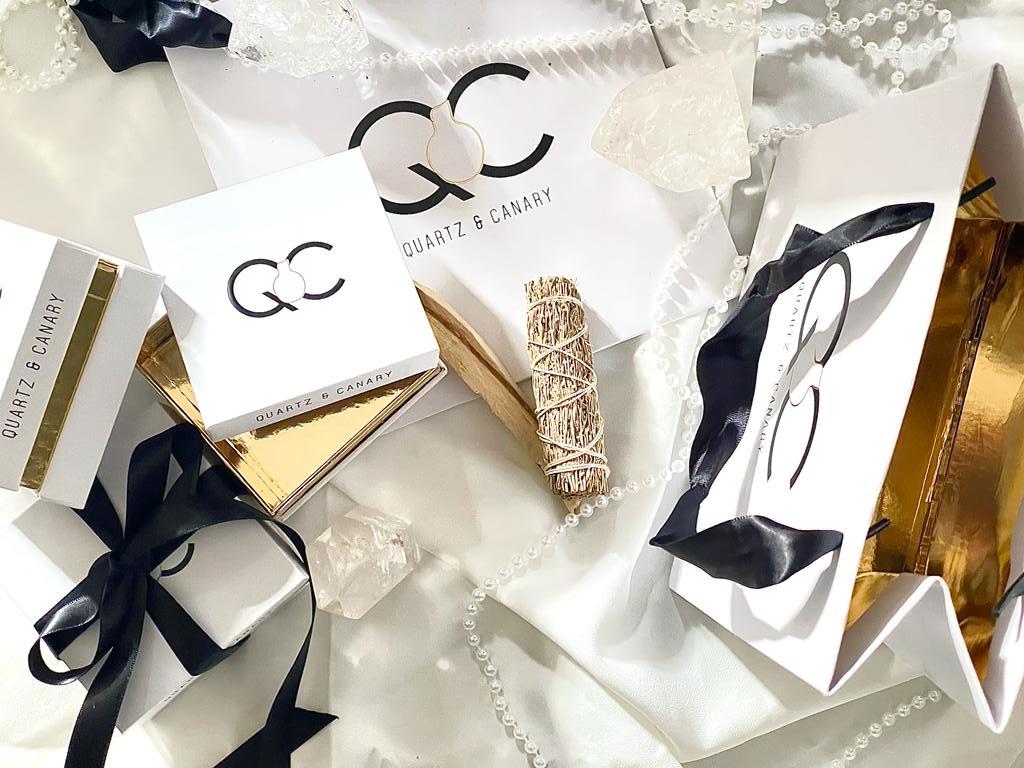 2021 Gift Guide: Gifts that help with the SHIFT
It's no secret that the supply chain has changed drastically. With my ear on the ground I am able to hear more about the shortages and difficulties that various retailers are experiencing with producing the correct supply that is required to keep up with demands! This year, your GIFT GUIDE is going to sound and feel a little different. In this article, we are going to guide you through the supply shortages and how to deal with them. We are also going to provide you with a list of top selling products that will work wonders for you and your loved ones this season. 
First, expect delays. Shopping at the last minute this year could result in much longer wait times. No one wants to write "its coming" or "IOU" on your holiday cards. Shopping in November is the BEST time to buy! I know we all want to save a little bit, but that may not be in your best interest this year. Shopping before BFCM (Black Friday/Cyber Monday) would be wise. Several retailers are trying to pivot in order to manage how the chain has broken down over the last two years. After BFCM, we suspect quantities will be highly limited and restocking will likely be an issue for last minute shoppers. Avoiding the BFCM "line ups" might be well worth it this time around! You may save yourself from a headache rather than a few dollars. Nonetheless, make sure you do it sometime in the month of November if you can!  
Secondly, add-on gifts should be purchased in December. Leave your entrees for November and your desserts for December! It might help you put together your holiday finds a lot easier. At Q&C we are recommending that you leave only crystals, if you dare, to last minute add-ons. You should know however, the crystal market has shifted greatly as well.  Product has become more expensive and we're finding shortages or delayed shipments to be more prominent. If you're looking for coveted crystals, shopping at the beginning of December is worth it. We wouldn't recommend later than that though, since restocking crystals has been a slightly longer process, more than average. It would be wise to get ahead of the geode game if you can! 
Finally, if you don't have an idea of what to gift your beloved circle with, gift cards are the way to go! It's a secure way to let them choose something that will make them feel their best WHEN they want to. It is without a doubt that jewelry or anything  spiritual can be personal. This may result in you wanting them to choose. A gift card is a great alternative. If you are going to purchase a physical product and you may need some LAST MINUTE finds, ask if the product is made. here. At Q&C we have a wide variety of Canadian Made products that may take 2-3 weeks to turn around if they are out of stock. Even if you have to wait, your wait time will be much shorter than overseas. Regardless of the way you go we are doing our best to get you what you need with a lot of love put into it!   
Here is a list of our TOP 7 gift ideas of the holiday season: 
1. Gifts For Him: The ODIN pendant 
This well-made and universally styled necklace is a limited edition. The amount of love and care we've poured into this modern piece is immeasurable. Made for the warrior spirit and the powerful HIM, you will not disappoint with this piece. He's going to love the durable design and geometric bolt!
The Odin Pendant is available in both silver & gold. 
This one is universal. Whoever may need a little Angel love, this piece is the one you want to get! Made in Canada, designed in house, and made EXCLUSIVELY by us; the angels do not disappoint. Select a custom chain length and pick the angel that speaks to THEM! This one is a memorable gift that will support your beloved long after you give it. 
In this collection you will find the Archangel Gabriel, Archangel Michael, and Archangel Raphael available in both Gold & Silver necklaces. 
3. Gifts For Her: Clarity Ring
This showstopper is below $60 and makes an impact. Good things really do come in the smallest packages! Select from Citrine or Clear quartz, this is an everyday piece fit to create a little glamour and clarity on anyone's fingers. We promise she will LOVE it! 
Rings are available in gold & silver. View Clear Quartz Clarity Ring or Citrine Clarity Ring. 
Our Connected Bracelet has been a house staple for around 5 years now! This buildable beauty will have anyone thanking you for the thought you put into this! Customize the fit, the stone, and the metal. There are 120 total variations of this bracelet. It is without a doubt a gift you can gift to ANYONE!
QC clasps are available in 5 different colours, Gold, Silver, Pewter, Brass, and Two-Tone. Crystal/Gemstones are available in two sizes, 8mm or 10mm.
Here is how you build a QC Connected Bracelet. 
Step 1: Select the size of crystal/gemstone along with the colour of the clasp. 
Step 2: Select the crystal/gemstone. (Tip: If you're interested in seeing what the bracelet will look like, head over to our Create You page and build the bracelet to better visualize what it will look like.)
Step 3: Measure your wrist by downloading this QC Ruler and insert the desired size.
Step 4: Enjoy gifting a custom bracelet for that someone special OR enjoy spoiling yourself with your new favourite energy bracelet. 
We love these little bundles of joy for add ons! They are inexpensive and make an impact. Starting at $10.00 and up these pieces of nature's treasure will bring a smile for rock rookies or vets! 
6. Gifts for the Canaries 
Our Quartz & Canary collection is specifically meant for the beauty of those who seek authenticity. The Canary is the animal on the totem who speaks to universal truth and love. Wearing this symbol will show how much you are in tune with speaking the truth. This is for some of our little warriors. Not to mention, the hottest piece of our collection, the quartz pendant is an absolute spiritual must-have for the season!  
QC Collection includes rings, necklaces, and earrings available in silver & gold. 
7. Gifts for the Spiritual Style
This is a majestic pairing! You CAN buy one without the other but we absolutely recommend this powerful combo as a pair. Shop one of our celestial bar pendants and our beloved Buddha necklaces! Whether you make this set two tones or all gold, it's going to bring an energetic punch of goodness everyone desires.
We have some new additions coming to the collection, ones that will surely make our MUST-HAVE list! In the meantime, we've provided you with the best selection of some exceptional energy gifts! Please don't hesitate to email or shoot us a message in advance to discover what could be right for you or on of your beloved humans. Stay tuned for our Holiday Collection Edit in late November 2021!  
Loving you since 2016! 
Xo 
Q&C